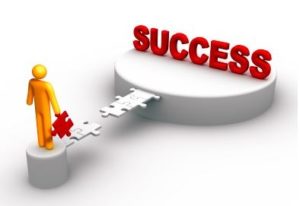 Five CRM User Best Practices
It is one thing to know how to use your CRM, and it's another to follow best practices.  All the training in the world won't mean much if you're not applying these best practices.
I have been teaching people to use GoldMine CRM for nearly 20 years, and I can tell you with absolute certainty that these practices are a greater determinant of success than any other factor!
Of course, best practices have to be considered in the context of the role of the individual.  In other words, the GoldMine Administrator best practices are different than the best practices of a user, and further still, whether that user is a sales representative versus a sales director/manager.
Although many of the best practices cross over from one role to another, in this article I will speak to the example of a sales person, or for that matter, a customer service representative.
It is the organization's responsibility to train and support, and reinforce best practices.  If an organization fails to do so, it has itself to blame for the lack of usage and return on its investment in CRM.  Advocacy for best practices is key, and management hurts itself when it buys into the excuses and negativism of users who are naturally going to resist change and are reluctant to work in ways they are not familiar with.  It is up to the organization's management to build user awareness of the ways in which their actions in the CRM system are vital to teamwork, management, marketing, decision making, etc.
Enough said … let's look at Five CRM User Best Practices.  (Click to follow the link to the list.)