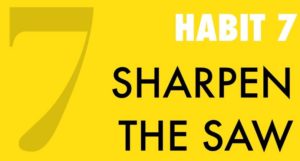 In December 2018 I wrote a blog post about setting goals for making better use of your CRM system in the coming year. Here is the link to that article in which I identified four specific areas for targeted improvement. Consider my bullet list of suggestions in that article.
During the hot summer months, when many folks go on vacation, business activity tends to slow down. This creates a nice window for attending to some IT (hardware and software) housecleaning such as upgrading/updating your Office applications and GoldMine CRM.  Use down time so that your users suffer less disruption — and when business picks up again their systems are running better and faster.
Here are some other ideas to consider:
Purging and archiving GoldMine logs, data, outdated records/files
Improving your GoldMine Primary Views and other GoldMine configuration
Designing and building custom GoldMine reports and GoldMine email templates
Creating useful GoldMine CRM documentation on procedures and protocols
Planning marketing campaigns, automated processes and revisiting workflow
Verifying back-ups are running and system security
GoldMine User training & coaching is a great way to get better results!
You'll always get a return on helping your GoldMine users learn how to take greater advantage of features in your GoldMine CRM. So plan a GoldMine training schedule around the various levels and needs of your GoldMine users. Even a Q&A session with a GoldMine expert is likely to go a long way!
 First Direct Corporation can help you every step of the way.
You work in your CRM system all year long. It's important to make time to work on your system. Some refer to it as Sharpening the Saw.  
As a GoldMine Premier Partner and the Top Partner for 2019 we are committed to the success of GoldMine Users. How can we help you? Contact us today.