IS YOUR ORGANIZATION READY FOR THE NEW ECONOMY?
This is a Simple Formula for Success and Growth with Your CRM System
*U2 -> Total # CRM Users x Level of Usage
Increasing the number of CRM users in your organization AND making greater use of your system, you achieve greater results through your CRM system in the following ways:
Teamwork – better sharing of information and coordination improves workflow and effectiveness
Sales Productivity – improving lead distribution and sales follow-up closes more sales
Marketing Reach – using your list for targeted and repetitive communication helps in innumerable ways
Customer Service – tracking service tickets is just the beginning, and it's time to improve your service gain which will help with retention and uncover cross-sell opportunities
Management and Accountability – management can pull reports which lead to more motivated sales and service representatives
Basis for Better Decision Making – data in your CRM system can be sliced and diced to answer important questions, reveal patterns, help you make more objective decisions and much more
There is an undeniable expansion going on in the USA and World economy.  2018 promises to be a very robust year for business, especially those positioned to take advantage of new opportunities.  Effective use of CRM software will be a key factor for organizations that wish to be a part.
Time to increase your "U2" – Contact First Direct for a no-obligation discussion on the strategic steps you can take to get ready for 2018 and the new economy!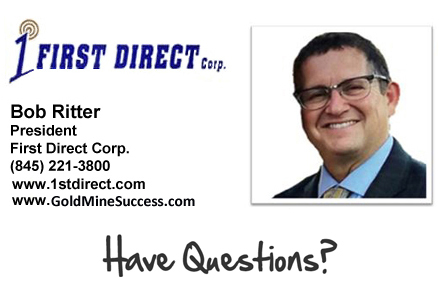 Request more info: