Since First Direct started using and selling GoldMine software nearly 25 years ago, the program has changed ownership hands a few times.  From the original entrepreneurs who started the firm, to the firm out of South Africa that acquired it first, Bendata, to the present owners.  Along the way, the parent company has changed names too, from GoldMine Software, to FrontRange Solutions, to Heat Software, to today's entity Ivanti.
IVANTI IS THE RESULT OF A MERGER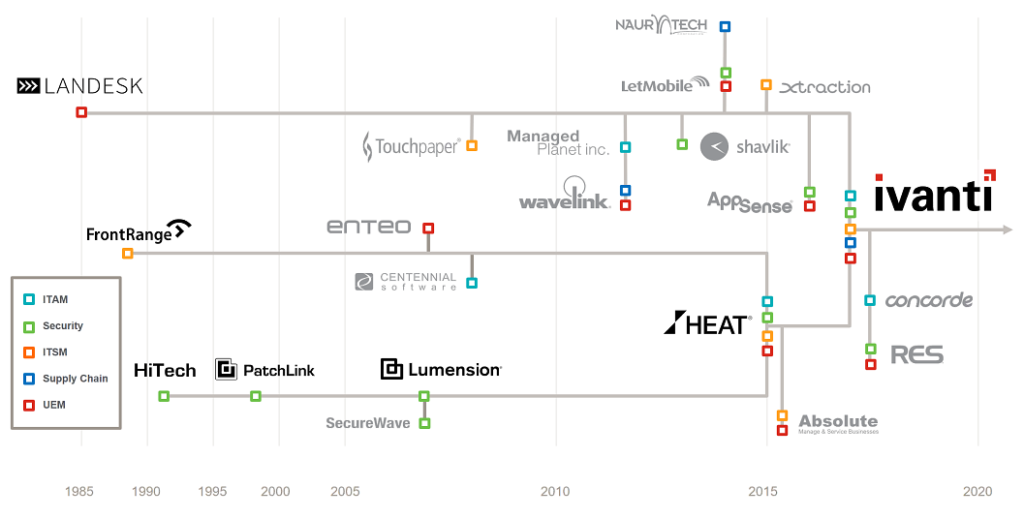 Ivanti comes as the result of two entities, LANDESK and HEAT Software, that combined in January 2017 and knew they needed a new company name.
For nearly 30 years, LANDESK and HEAT offered user-centered IT solutions designed to increase user productivity while reducing IT security risk. LANDESK was the only vendor recognized by Gartner in the four areas of client management, endpoint protection, IT service and support, and enterprise mobility management.
Over the years both companies changed. LANDESK acquired companies like Wavelink, Shavlik, Xtraction Solutions, and, most recently, AppSense. HEAT was created by combining FrontRange and Lumension. That's a lot of brand names. And in order to gather all these brands under one roof, we needed a new identity—and Ivanti was born. And since then, Concorde and RES have joined the Ivanti family.
Ivanti's mission is clear—to help customers succeed in their respective markets through the "Power of Unified IT".
User-centered IT with a global focus
Based near Salt Lake City, Utah in the western United States—an area the New York Times recently called 'the next Silicon Valley'—Ivanti is committed to serving customers from Moscow to Los Angeles, from London to Singapore, from New York to Sydney—and in cities and towns in between.  Ivanti headquarters is in the U.S., but nearly half of their customers are outside the country.  Ivanti has  an international sensibility and global perspective with approximately 1,600 employees working in 36 offices in 23 countries.
HOW DOES GOLDMINE FIT IN?
GoldMine operates as both a division within Ivanti and as a CRM product line (brand).  From a sales & marketing standpoint, GoldMine operates relatively independently.  But from a back-office standpoint, GoldMine shares certain Ivanti corporate resources, such as accounting, access to IT experts, and business process expertise.
As GoldMine users, the name Ivanti and its relationship to GoldMine is nice to be aware of, but practically speaking, it is of relatively low significance.  While it is good to know that the GoldMine product is backed by a larger entity, the fact remains that the user experience is far more impacted by the product development people.
Having just returned from the GoldMine Partner Conference in Oct 2017, at which the General Manager of GoldMine and the CTO of Ivanti spoke about the firm's commitment to product development, it was refreshing to hear what I perceive to be beneficial a greater dedication of financial and technical resources.
I encourage GoldMine users to share their product suggestions and ideas with Customer Care at GoldMine, and with me.   We need to keep the "heat" on GoldMine to make the product so many of us love, even though it sometimes frustrates us, a better solution!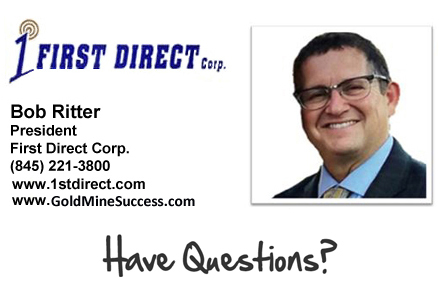 Request more info: