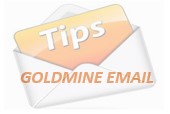 Email personalization tips and tricks
GoldMine doesn't claim to have the best "email editor," but it serves the purpose and it does have features which users can leverage rather nicely in conjunction with the CRM database.
Here are some functions within GoldMine's email template editor to consider:

Personalization – Personalizing an email is one the most effective ways to get noticed. Since any field from GoldMine's Contact1 and Contact2 database table can be inserted into a template, it is easy to incorporate copy in emails that is specific to a company/contact record in your CRM system. The most obvious fields to insert are the contacts first name and company name. But with a little imagination you can find other ways to make your messages stand out by inserting into record specific data.

Custom Subject – Insert the recipient's name or their company into the subject line of the email. This sure to catch their attention.
Hyperlinks – GoldMine offers the ability to insert the following types of hyperlinks into an email. The most common are and "http:" (website) address and a "mailto:" (email) address) which will launch the recipient's default email client, start a "reply" to your email and insert the subject you specify. In addition to those common hyperlinks that are others which users can design a template with. Here they are and a brief explanation of the usefulness of each:
file: – a file path describes the location of a file in a web site's folder structure. The file that's inserted can a TXT file or Image, etc.
ftp: – an FTP Link (ftp://) can link directly to a file on an FTP server. When the user clicks on the link, the file downloads automatically using the browser's built-in FTP or prompts the user to login and then download.
http: inserts a non-secure hyperlink.
https: inserts a secure hyperlink. (Ideally you should be using SSL/HTTPS)
mailto: inserts an email link, to send/start an email
telnet: – discontinued (do not use)
news: – inserts a news feed such as an RSS.

Custom HTML – In the editor the email designer can flip over to the actual HTML in the email. Tracking links and URL source data can added to templates. Here's a example of why these features would be used:
Tracking Links – analytical information such as an open link.
URL Source Data – personalized information from the merged record that can be passed to fill in web forms.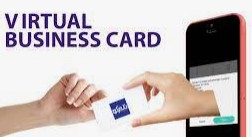 V-Card – An electronic virtual business card can be attached to an email template that will pass your information to the recipient and automatically add your business card information to their Outlook or CRM address book. Using a V-Card is particularly relevant for an "introductory email."
Requesting a Return Receipt – Incorporate this request into your email template to engage your recipient . This is not recommended for a broadcast, but it can be a useful feature for marketing & sales follow-up templates. A "Return Receipt" is particularly helpful for when you want to have a history of them opening your email, let alone receiving it.
Check out other blog posts on this subject:
First Direct can help you with the creation of email templates using GoldMine's email features more effectively. We also offer applications that provide even greater functionality than GoldMine's native features and which work in conjunction with your GoldMine CRM database.
Contact First Direct to leverage your GoldMine CRM in more and better ways. Call 445-221-3800.