Here you have a look at my "desktop."  I recently went from two widescreen (landscape) monitors to three.  I am not "looking back."


Monitors cost about $150.00 each.  I also purchased a monitor stand that allows me to mount all three together.  Here's a pictures of what they look like from the front and back on my desk.
My new set-up gives me the option to keep more applications open and visible at the same time.  Plus, the widescreen format allows me to keep to multiple applications running on the same monitor.
All the monitors share the same mouse and keyboard, so I can simply and freely move the focus of the mouse/keyboard to any application on any monitor without any keystroke commands.
This monitor arrangement does challenge your peripheral vision a bit since the distance from one side to the other is rather wide.  But with a slight turn of the head, I'm good to go!
The best part is that the freedom to run all the applications in view at once translates into greater productivity!  I can quickly refer to information on one monitor that aids me during the use of another application on different monitor.  I recommend choosing which applications to put where based on the following criteria:
Priority of Use – Keep the applications you use the most in the most desirable visual locations. (e.g. CRM on your center monitor, etc.)
Association – Keep applications that are used in conjunction with one another, next to one another.  (e.g. Email and CRM, Office Chat and CRM)
Incorporate Peripherals – As you can see, my computer fits nicely under my center monitor.  That is one of the great features on the 3-monitor stand I purchased.  This provides me with easy access to USB ports, a CD player, a headphone jack, etc. I've placed my headphones, a high-end microphone and a high-speed cell charger cable in user-friendly central positions.  In addition, the monitors themselves each provide USB ports.  (I have ports coming out of my …. LOL.)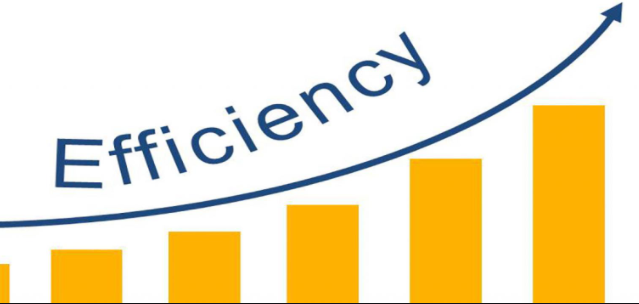 On a related tangent (how's that for an oxymoron), IF you wear eyeglasses, I highly recommend a pair of "monitor prescription eyeglasses."  Unlike "progressive lens" which have a very narrow field of vision in order to accommodate three different prescriptions in thin vision bands, monitor glasses are designed to give you maximum field of vision for computer monitors.  They are lousy for driving!  So leave them at your desk and put them on when you sit down and then switch to your regular glasses when you finish for the day!
The purpose of technology is to help us be more productive.  I believe an investment in your workspace/desktop is an excellent means of achieving this.  The more efficiently we can do our job, the more we can get done and the less stressed we are doing it.  Switching to 3 monitors was a super decision that I recommend you consider for yourself and your staff.