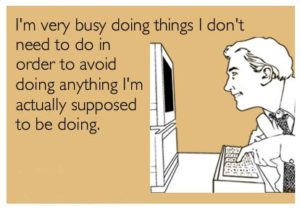 How many times have you said, "I can't believe it's (fill in the date) . . . where has the time gone?!  With this sense of lost time often comes concerns about tasks we've been procrastinating on. The human tendency to procrastinate has profound effects on our lives. But I want to focus on the business implications.
WHERE DO YOU START? HERE IS WHERE.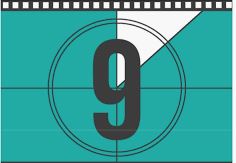 First Direct specializes in GoldMine and Zoho CRM systems and related business applications.
Here is a list of NINE THINGS your GoldMine Administrator or GoldMine power-users can do "now" that will have positive effects:
Merge/Purge duplicates in your GoldMine CRM database.
Globally replace inconsistent field values which limit the results of GoldMine queries and produce misleading results on GoldMine reports.
Clean-up your field look up lists in order to ensure more consistent data entry in the future.
Plan and execute a drip marketing communications campaign with GoldMine Automated Processes to nurture leads.
Send out an email message or offer that reinforces loyalty to a targeted list of customers in your GoldMine database.
Create and execute a cross-selling marketing campaign based on a GoldMine filter or GoldMine SQL query.
Develop a report based on your GoldMine CRM data that will help you to understand your market or manage performance better.
Improve your lead distribution and management workflow using GoldMine scheduling and other features.
Updating your GoldMine system to the most current build.
I could list many more actions you could take to improve the results with your GoldMine CRM system but if you've been procrastinating on these things, this is a good list to start with.
While "holding off" and "sleeping on a decision" may have benefits, inaction generally does more damage than good.   Fortunately, the solution to the problem of procrastination is simple and straight forward. In a phrase, to quote NIKE, JUST DO IT! 
 "Just do it" may be harder than it sounds if your business lacks the specific GoldMine expertise or resources, however that's no reason to procrastinate.  This is when "outsourcing" to a GoldMine Solutions Partner/GoldMine expert can be a beneficial strategy.  That is how the team at First Direct Corp comes into play.
Don't wait another day! Call First Direct today – (845) 221-3800.