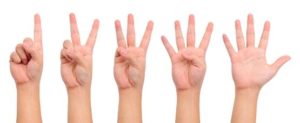 Just because more & more organizations are deploying CRM doesn't mean they're getting their money's worth from it.  There are numerous reasons why that is.  But in this article I will focus on five things you can do to increase sales with your CRM:
Distribute Leads Rapidly To Your Sales People – Cut down the time it takes to get an inquiry or opportunity out the sales rep who will be responsible for following up.
Anticipate Your Response – You know the questions and requests you're likely to get, so have your fulfillment ready to go in templates and links to content on your website.
Configure and Collect Valuable Details – Later is never when it comes to collecting mission critical details from your prospects that can be used later for sales, marketing, and reporting.  Configure your system to accommodate such information.
Play from the Same Sheet of Music – Get your team on the same page so that your aligned and ready to work more consistently and efficiently.  Training goes a long way, and so does reporting.  But management must advocate and reinforce the importance of using your system.  It can't be optional and no body in the organization should be exempt.
CRM is Software Until You Make It a System – It's not enough to purchase CRM.  You need to make it an integral part of how your organization works.  In order for that to happen, your business processes needed to be mapped into how you configure and use it.
The list goes on, but if you successfully apply these five CRM essentials you'll be well on your way to increasing sales!
Need assistance with these five, or other aspects of your CRM success?  Contact First Direct Corp. and work with us to increase sales at your organization.  (845) 221-3800.
Stay in the loop — Subscribe to GoldMineSuccess today!