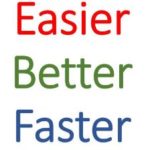 We Made It Faster & Easier to Find the Training You Want!
Here at First Direct Corporation, we rethought how we present our webinar training topics to you online.
1st,  we removed events that were not popular.  It doesn't matter if we think they are useful — the market rules!
2nd, we grouped all our events in new and helpful ways!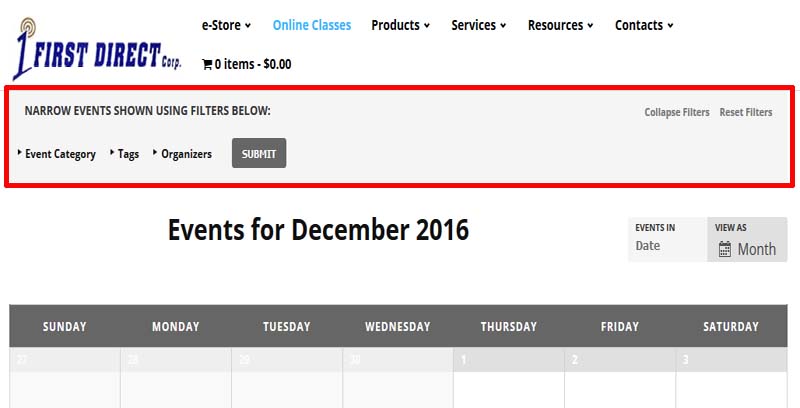 NEW CATEGORIES!     Now you can choose between Advanced or Basic, Beginner, or Overview.  Inside the navigation, make your selection and press the "Submit" button.
Advanced – the attendee will have a better experience if they possess some basic experience with using the application.
Basic and Beginner – these events do not require any significant prior knowledge of the application.
Overview events are intended to give the audience greater awareness and appreciation for the potential of GoldMine. They are less technical and deal more with concepts regarding business processes as they apply to the application.
NEW TAGS!  Here you can choose events related to topics such as Customer Service, GoldMine Administrator Training, Marketing, Sales, Technical, etc.   Inside the navigation, make your selection and press the "Submit" button.
You also have the option to select an "Organizer" so you can see only events presented by certain presenters.
To remove or change your filter selection you need to click "Reset Filters"   and then start over.
TRY IT OUT – GET A 10% DISCOUNT! For anyone who uses our new interface and signs up for an event in January, we will give you a 10% discount.  Just enter promo code "NEW2017" when you make your purchase.  Or, you can call/email to handle your registration.
SPECIAL BONUS:  Sign up for – 7 Things You Can Do to Start the Year off Right for a special price of $25.00! (Regular price: $50.00 per attendee)
SEND US YOUR IDEA AND IF WE RUN IT YOU'LL GET A FREE PASS!   If you have a topic for a class that you'd like to take, send us your requests or suggestions and if we run it we'll give you a 50% discount on your own registration fee.  Click here to submit your ideas!