The beginning of a new year is a time when many of us start to do some thinking about how to make the coming year more successful. Now a days, "thinking" often means doing some "googling."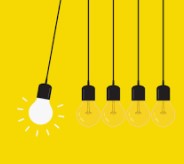 I googled for ideas for "business success" using a variety of search phrases. As expected, each search resulted in literally hundreds of thousands of hits! If I added up every one of the ideas from all the search results there would literally be tens of millions of ideas. That is if everyone of the ideas was unique . . . and of course they are not!
Feeling overwhelmed, I selected a few of the "best lists" that topped the results and caught my eye in order to put together this list of "The best of the best."
I eliminated those lists of ideas/suggestions that I found to be too self-serving and therefore biased. I also tried to select lists that didn't have too many overlapping (redundant) ideas. Here is what I came up with.
The best of the best for success in 2022:
No list of the "keys to success" would be complete without an article about goal setting! There are thousands of such articles – here is a good one:
11 Powerful Steps – commit to achieving goals and legacy
Above all know this . . .
"Becoming a master is not about doing 4000 different things, it's about doing 12 things, 4000 times each."  – Chet Holmes –
HERE'S THE THING …
Goals and objectives without strategies for achieving them are just dreams. Strategies are meaningless if you don't have the tactics for going about them. And tactics will fail if you don't execute them effectively and efficiently. This is where technology such as CRM comes into play!
Last but foremost is the need for the right resources — human and capital — in order to achieve any of this! Outsourcing and partnering with experts comes into play. This is good point to repeat my business's mission.
First Direct Corporation's mission:
To Help Organizations Market, Sell and Service Better by Deploying and Supporting Award-Winning Technology and Guiding You Through the Best Practices for the Solutions We Provide.
Give me a call and let's discuss your plans for 2022. Let me show you how you can the technologies and services First Direct offers to achieve them!