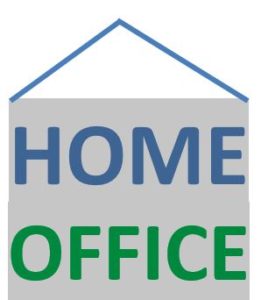 You might say that one of the side effects of Covid-19 is we are all now better able to work from home.   According to a new MIT report, 34 percent of Americans who previously commuted report they were working from home by the first week of April due to the coronavirus.
The president of consulting firm Global Workplace Analytics, Kate Lister, said "Once they've done it, they're going to want to continue." She predicts that 30 percent of people will work from home multiple days per week within a couple of years.  You might say, they've seen the light.
In order to survive, organizations have needed to meet the technical requirements that would allow their staff to function from a home office.  It's a two-way street. Employees have had to do their part as well.  Hardware, software, connectivity and a suitable workspace have all been upgraded to accommodate the needs of both the organization and the employees.
Individuals and firms have been learning how to operate remotely.  They've learned through webinars, training, coaching, mentoring and from their own personal experience.  When you're forced into the water you either quickly learn how to swim or you don't!  Each week that has gone by all parties are becoming more familiar, skilled and confident about working this way.  Managers are learning to manage.  Reporting has become more vital.  Databases for CRM, marketing and customer service have become more essential to team work and productivity.
A funny thing happened on the way to the office.  People stayed home and they discovered they liked it . . . and it is working!  
Whereas some organizations were ahead of the curve and have allowed their employees the option to "telecommute," most have been reluctant for one reason or another to move in this direction.  The pandemic has accelerated this trend and increased adoption by a huge amount.  Covid-19 will pass but this trend will keep on going and building.  Will it replace a shared work environment altogether?  NO!  But "home" truly is the new "office!"
With the popularity of working from home skyrocketing, every consultant and their brother is offering advice and tips.  Most of them are newbies.  Working from home is nothing new for First Direct Corporation.  My staff has been doing it for over 10 years.  I don't see myself going back.  What I do see is helping more firms provide options for working remotely to their staff.   We offer assistance through the technical tools and services that we offer.  I'd be happy to discuss tools, methods and best practices with you.
Related articles:
Go-Global – Access your GoldMine CRM and Other Business Applications & Files from Anywhere
The Operating System for your Business in the New World
Zoho Responds to Organization's Need to Support a Remote Workplace