GoldMine users have long enjoyed the ability of GoldMine to automatically populate the City and State fields after entering a Zip Code when creating/editing  a contact record. There are over 42,000 zip codes in the US, and the zip code database is constantly changing. GoldMine does not have the ability to update the zip code lookup database out-of-the-box. This presents an issue for any organization that relies on accurate address (city/state/zip) information.
It is very easy for any one to search the internet and find a number of resources that provide the most up-to-date zip code database, the problem is getting that information (Cities, States, Zips) imported into GoldMines' zip code lookup database in such a way that it will work and also be sync aware for those organizations with synchronized users.
I am here to let you know, that now there is a way!
Introducing GoldZip!
GoldZip is a web based app that can be hosted on any PC in your office and allow you to manage/delete your current GoldMine Zip Code Lookups, and import the latest Zip Code Lookup database. All updates/deletions are GoldSync/Sync aware!
Alternatively, if your organization does not have remote/synchronized users, First Direct Corp. can simply delete your current GoldMine Zip Code Lookups and import the latest zip code lookup database. This is a direct export from our GoldMines'  Zip Code Lookups database, which has been updated using GoldZip and a CSV file containing the latest US Zip Code Database (Oct. 2019).
GoldZip works with GoldMine 9.2 and higher.
For more information about how you can update your GoldMines' Zip Code Lookups, please contact First Direct Corp. (800) 935-4386.
SCREEN SHOTS:
(click to enlarge)
1. LOGIN SCREEN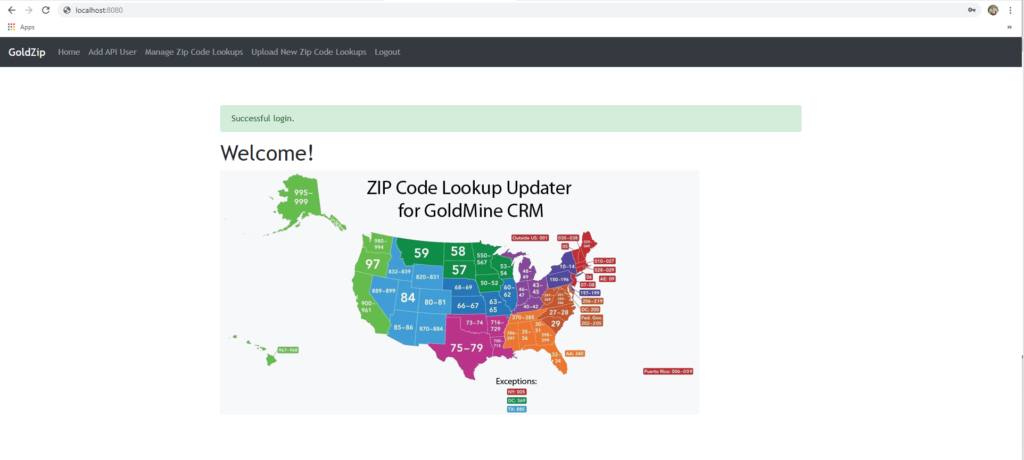 3. MANAGE GOLDMINES' ZIP CODE LOOKUP DATABASE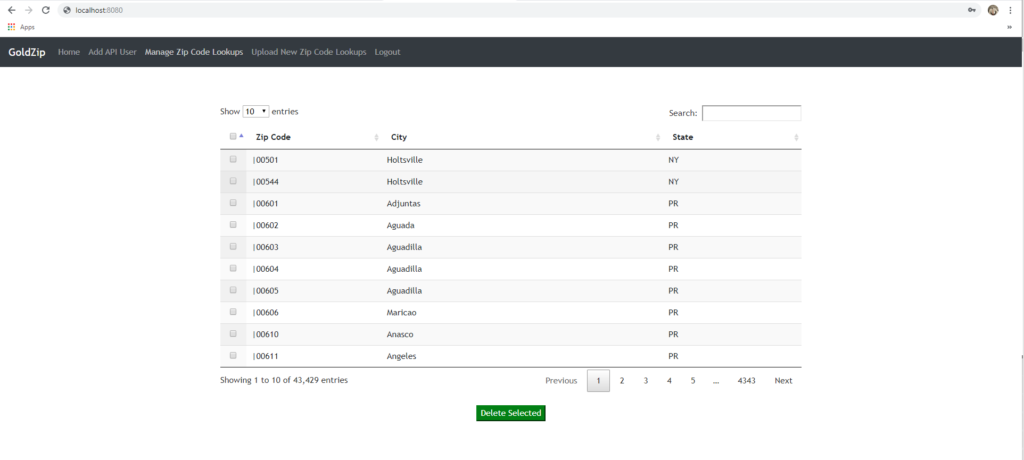 4. UPLOAD NEW ZIP CODE LOOKUP'S VIA CSV FILE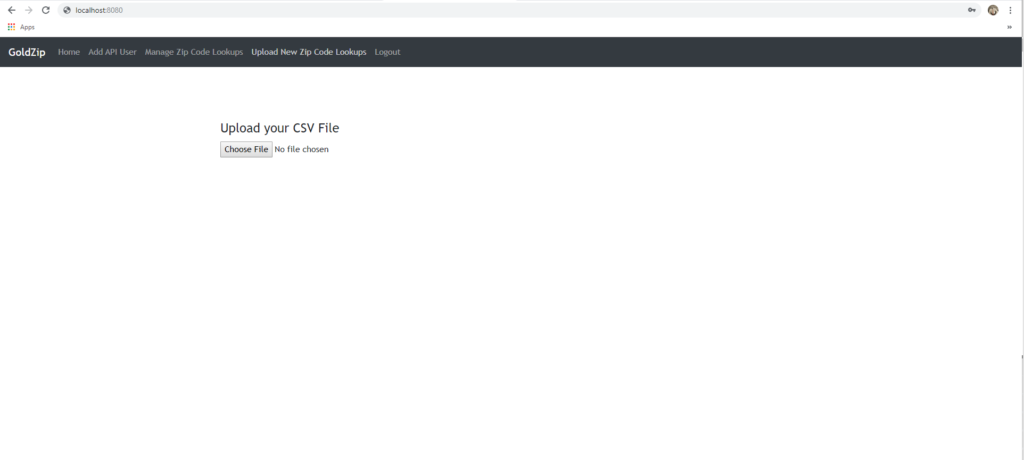 5. READY TO IMPORT THE LATEST ZIP CODE LOOKUP'S INTO GOLDMINE