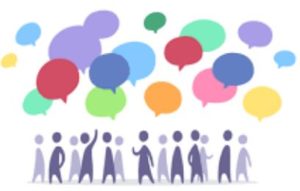 I'd like to tell you a story about a recent business experience that I had with a customer which was mutually beneficial to the customer and me.  I asked my customer for their permission to share it since I felt it could help others too.
Our customer manufacturers industrial chillers.  We've worked with them since 2011.  A few days ago I noticed the owner had corresponded with one of First Direct's software/hardware engineers.  The dialog looked quite constructive and I was very pleased with how my employee responded to the owner's questions.
It seemed to me that I could build piggy-back on the customer's positive experience to look for more business.  If nothing else I could reinforce the positive service experience which I believed this owner had with my organization.
So I sent the owner a short message to ask if they would take a moment with me to discuss more ways to use our software solutions for better results.   The owner took me up on my invitation.
Better yet, the owner presented me with their specific objectives – needs he wanted my insights about.  Here are his exact words, "I'm interested to hear more specifics on how you may be able to help me improve customer engagement and sales close ratio's."  Perfect — now I knew just what was of relevant interest to this customer.
I booked my appointment and prepared a bullet list of several ways that his organization could achieve the results he desired.  Here's the list:
Ways to Improve Customer Engagement:
Push Notifications and other Relevant Content
Show interest in them rather than waiting for their interest in you
Leverage the logical click – use logical reasons for reaching out
Make it easier for your customers to respond
Reward loyalty and show appreciation
Turn their situation into a story with a happy ending – turn the chapters together
Link your interest to their's and make that the reason for your follow-up
Ways to Close More Sales: 
Start with a better prospect – targeting, qualifying, ranking. Focus on higher probability prospects. Reduce time-suck.
Follow-up and Repetition – increase frequency (The Power of Repetition)
Building "closing intervals" into your process – asking for the sale
Take away the offer – use deadlines and create urgency
Emphasis the opportunity cost
Kill the Crux – know the objection or reason why the deal isn't closing and kill that
Tie their goals & objectives to your sale
After an opening discussion to set the context for our meeting, the customer and I were able to cover the bullet list of suggestions that I prepared.  I provided an explanation and some examples related to each bullet.  Then we talked about how these ideas could be applied directly to his firm's specific situation.  From there we locked down action items for us to work on together.
Our ~40 minute meeting may lead to 3 people in my organization, including myself, providing future professional services.
I practiced the things that our customer came to me for in the first place – ways to engage customers.  The experience was a win-win.
If you'd like to run down the bullet list above in a one-on-one conversation with me, let me know.  Maybe you and I can have a win-win too!