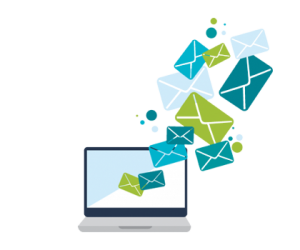 Molly K. McLaughlin of pcmag.com recently wrote a great article/review of the "The Best Email Marketing Software of 2016".
In her article she states, "Email marketing is a proven affordable strategy with which to promote your business. Email marketing helps you attract new customers and maintain close relationships with existing loyal customers. There's a long list of email marketing services available and most of them operate at relatively low prices. Plus, there are also packages and features to fit every business size and need. Which system you choose really just depends on how much of your budget and time you're willing to allocate towards the tools that can give your company the features and benefits it needs."
At First Direct Corp. we are working on an email integration solution to help you track your email campaigns with your GoldMine CRM system. Please take a moment and answer our online survey below so we can better serve you and your email marketing needs.