Have you ever wondered if it was possible to make GoldMine the default email client when you clicked on mailto/email links in web pages? If you have a 64 bit version of Windows 10 then here is the solution.
NOTE: Please be very cautious when implementing this solution. Making changes to your registry without properly backing it up can cause your PC serious harm and possibly make it non-functional. If you are not technical at all and want this solution to be implemented please contact your IT person or please contact First Direct Corp. for assistance. First Direct Corp. can not be held liable if you cause harm to your PC by implementing this solution without taking the necessary precautions.
Solution:
 Download and save the following file, extract the file and then….
Double click to run the registry file and add it your system
 Set GoldMine as the default email client app
In Windows 10 select….  Start | Settings | Systems | Select Default Apps
If the registry changes have worked on your system when you click for the default email app you will find that 'GoldMine for Windows' is now listed
Select 'GoldMine for Windows'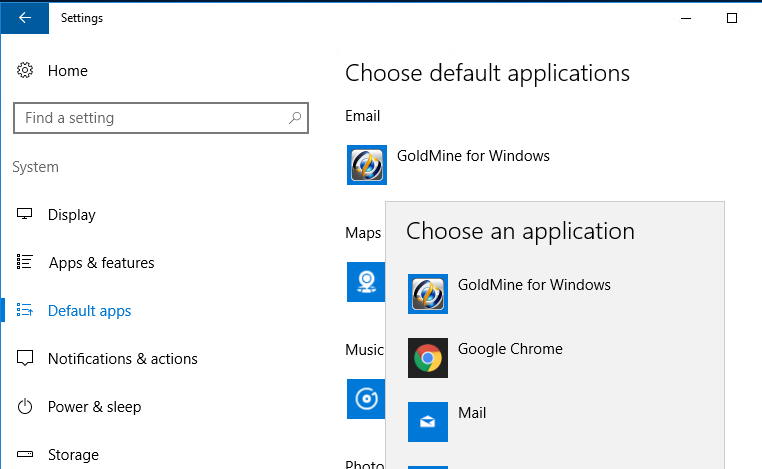 Test the change
Log into GoldMine
Click this email link and GoldMine should now pop up with a new email.