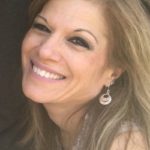 Please welcome JoAnn Barnes, the newest member of the First Direct team.   JoAnn Barnes joined us April 2018 and has been learning GoldMine, our business processes, and her role here servicing you, our prospects and customers.   Now she is ready to assist you!
JoAnn has over twenty-five years of Customer Service and Office Management experience.  We are thrilled to have JoAnn.  She brings a positive attitude, friendly and kind disposition, and enthusiasm to the job.  And, I know she will take excellent care of the relationships that First Direct has.
JoAnn is able and happy to assist you with your customer service requests – from scheduling demonstrations to obtaining sales information to reminding customers about their updating product maintenance.
The entire team at First Direct is devoted to your success with the products we offer.  Since JoAnn sincerely thrives on helping others, do not hesitate to contact her if there is anything you would like to discuss with us.  Just give a call to (845) 221-3800 and either JoAnn or Susie will answer your call.
Please welcome JoAnn!
Thank you,
Bob Ritter
President of First Direct Corporation