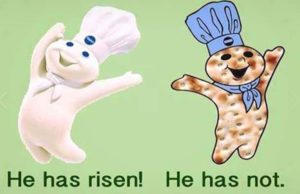 This Friday and Saturday evening some of us will tell the story of Exodus, in the Jewish tradition of Passover.  Starting with Palm Sunday last week, through this Good Friday, and into Sunday, Christians will celebrate Easter.
My wife and I are an interfaith couple, so we get the best of both worlds – 2 Seders and 35 family members over on Sunday for Easter.  All that means is we'll be thoroughly exhausted and five pounds heavier come Monday.   Not complaining mind you – we do it all joyfully — especially now that we have grandchildren!!
Today is also the last day of the quarter for our GoldMine sales.  Since Mary and I work together, business goals add another layer of stress to our lives, .  We do that joyfully too, most of the time.  Mary may take an exception to the word "most."
In any event, I want to end this post and this quarter by saying THANK YOU!  Thank you to all our customers who make it possible for our small team here at First Direct to meet the obligations we all have.  Our business's mission is and always have been to help you meet yours!
In Yiddish, I wish you all good health!
Zei Gezunt!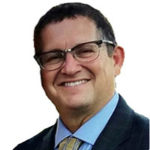 Bob Ritter
President
First Direct Corp.