Recently I had a customer who is using Outlook on a MAC and wanted a way to have their email copied/linked to respective records on their firm's GoldMine database.  The key distinction is the fact that they are a MAC user, not a PC user.  With Outlook on a PC we can install the Outlook link to the GoldMine on their Workstation.  But this user is NOT using GoldMine on their workstation.
As you may know, we can configure a GoldMine on the server, even if that user is NOT using GoldMine on their MAC workstation.
I looked into the question with a lead GoldMine Web engineer to see if GoldMine Web might offer a solution.  While there is nothing that details this, here is the information he provided.
"By logging into GoldMine Web users trigger a process by which GMPE starts an e-mail download and linking session based upon the user's e-mail accounts settings in the GoldMine Mail Center.   E-mail accounts based on POP3 technology will download inbound messages only while IMAP-based accounts download both inbound and sent messages (as configured in the settings menu).  The downloaded messages (sent and/or received) are then linked to the appropriate contact as determined by e-mail address and stored in the appropriate folder (pending for inbound messages and history for messages that have been sent by the user).  GoldMine re-initializes a download of new messages based on a retrieval interval set in the settings menu.  As long as the user is still logged into GM Web the specified e-mail account will retrieve messages from the online account."
Functions of Email in GoldMine Web
View sent and filed linked History emails from the Contact record
View and fast file linked Pending emails from the Contact record, pending email section or pending email window
View and fast file linked and unlinked Pending emails from the Contact record, pending email section or pending email window
Select to reply, reply all, or forward an email viewed in GoldMine Web to open the designated email client with a limited amount of the original message available.
Clicking an email address link in GoldMine Web will open a new message in the user's designated email client.
With minimal configuration, a user's emails can be retrieved into the GoldMine database while the user is logged into GoldMine Web.
This retrieval process has a 21-day maximum retrieval window.  Any e-mail outside this window would not be able to be retrieved into GoldMine through GM Web but could be linked from the email center in GoldMine PE or via MS Outlook (32-bit) running on Windows utilizing the GoldMine Plugin for Outlook.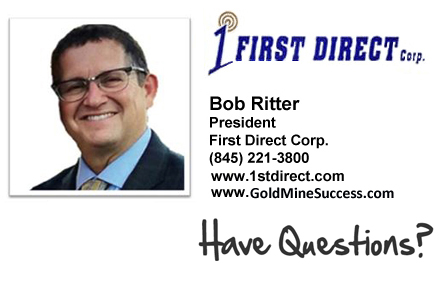 Request more info: