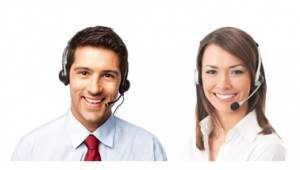 There are many benefits to be derived from using the phones:
—Increased interaction with prospects/customers
—Reactivate former or inactive prospects/accounts
—Ensure leads and prospects don't fall through the cracks
—Improved data quality and the benefits that it provides
—Lower the cost of direct sales
Calling campaigns can achieve many objectives:
Lead Generation and Cross Selling
Following up Web Leads, Inquiries, Literature, Events, etc.
Appointment Setting and Confirmations
Renewals, Anniversaries, Expirations, etc.
Customer Retention and Relationship Building
Research and Data Capture/Cleaning
Specific Campaigns and Special Promotions
Uncover Opportunities and Problems
Here are keys to a successful calling campaign:
1.Establish goals and clear objectives with a time frame
2.Determine your strategy, with a compelling offer, and build a tactical approach with spelled out steps
3.Incorporate the use of GoldMine, taking into account GoldMine's capabilities in order to map your campaign tactics into GoldMine's features
4.Build the necessary tools for your callers and subsequent sales follow-up (e.g. list, call guide, templates, group scheduling,  tracking codes, task bar resources, automation, reporting, etc.)
5.Prepare your organization to take advantage of GoldMine to work more effectively and efficiently as a team so that the process flows from the marketing stage, to the prospecting stage, to the sales follow-up stage
6.Recognize the potential for indirect benefits which can result from your campaign and ready people to capitalize on them
7.Measure, manage, and adjust your campaign to improve results or halt your efforts
First Direct Corp. has organized a webinar training event that will take you through the step-by-step things a GoldMine user needs to know and do in order to build a successful calling campaign.  If you're interested click here to learn more.