Over the years many GoldMine users have emailed me about how they can make their emails look better or more professional to help with their overall Brand initiative. I certainly know how to design professional looking emails and have done this for many years, however I often rely on my clients to provide me with the artwork and overall design concept so I can implement it. It's not that I am not creative, its just the process of coming up with a design that works for a client is very time consuming and expensive, and most clients don't want to spend the time/effort going through that back and forth process of updating and approving design concepts. So what are you to do if you are not a creative person but want to improve your overall Brand through better email design?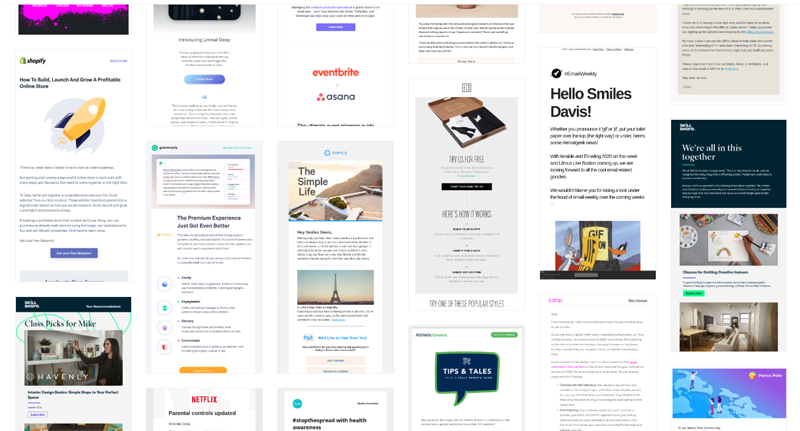 Here are a few suggestions on how to get started:
If you get an email from someone, whether it be a newsletter, promotional email, etc. and are particularly impressed with the overall design/layout of the email then we can use that email as a starting point for your emails and we'll just modify it with your logo, product images and content, however keeping the same overall look and feel.
Another idea is to use an email template from one of the many online email marketing systems, ie constantcontact.com , mailchimp.com, campaignmonitor.com, etc and send yourself that email and then just like above we can modify that email and store it in your GoldMine Email Template Library (Document Templates).
Finally, you could view some of the many email design galleries that exist online and get inspirations from some of the best email designs in the world.  REALLY GOOD EMAILS is one that comes to mind. What's nice about https://www.reallygoodemails.com is that they allow you to easily copy/paste the HTML and CSS code from the email design gallery.
So in ending, your emails don't have to be boring and bland and lack the key elements that will help with your overall marketing and branding efforts.
If you would like to speak to me about improving your overall email marketing efforts and the many things you can be doing to be more successful, please contact First Direct Corp.